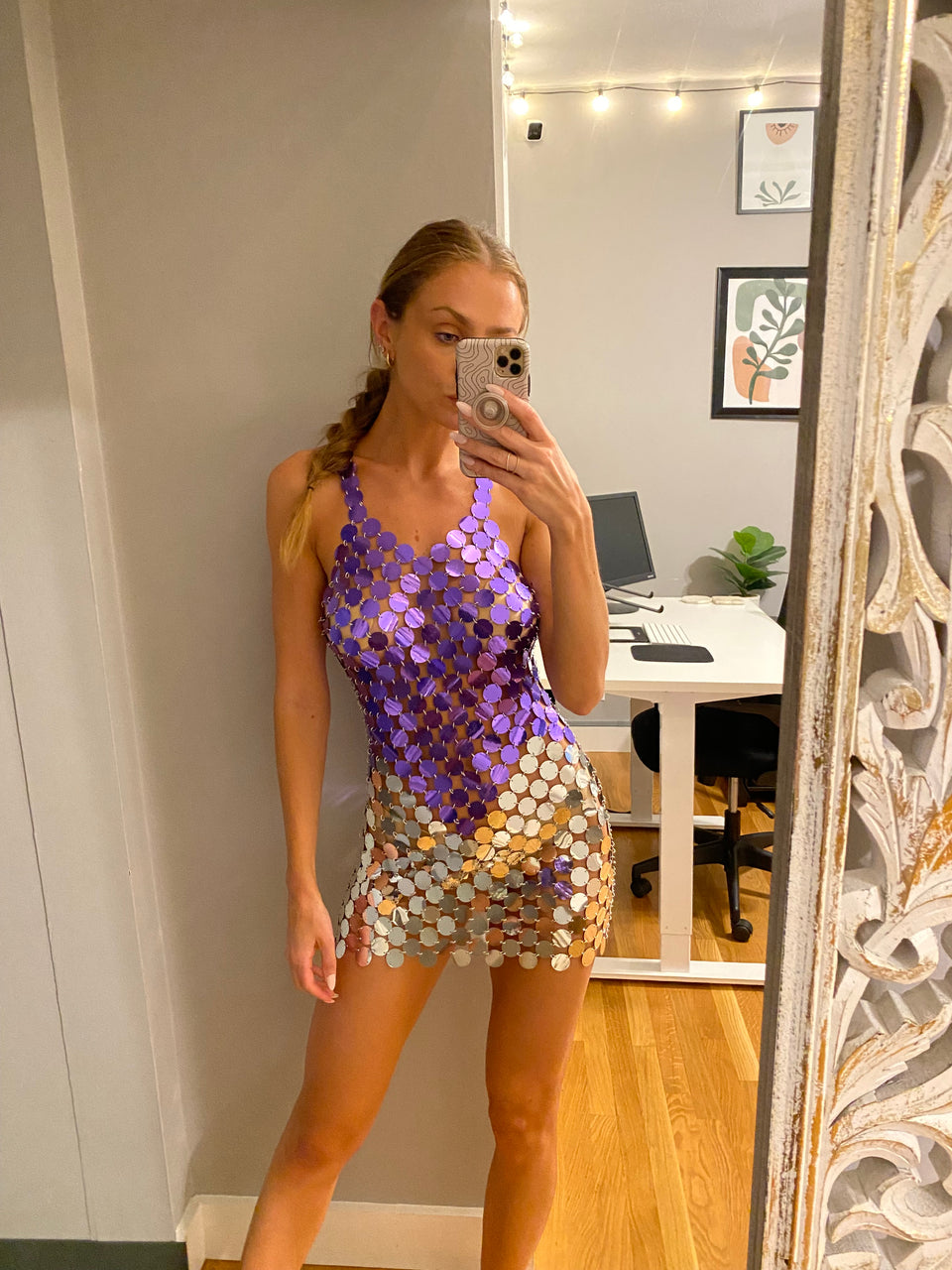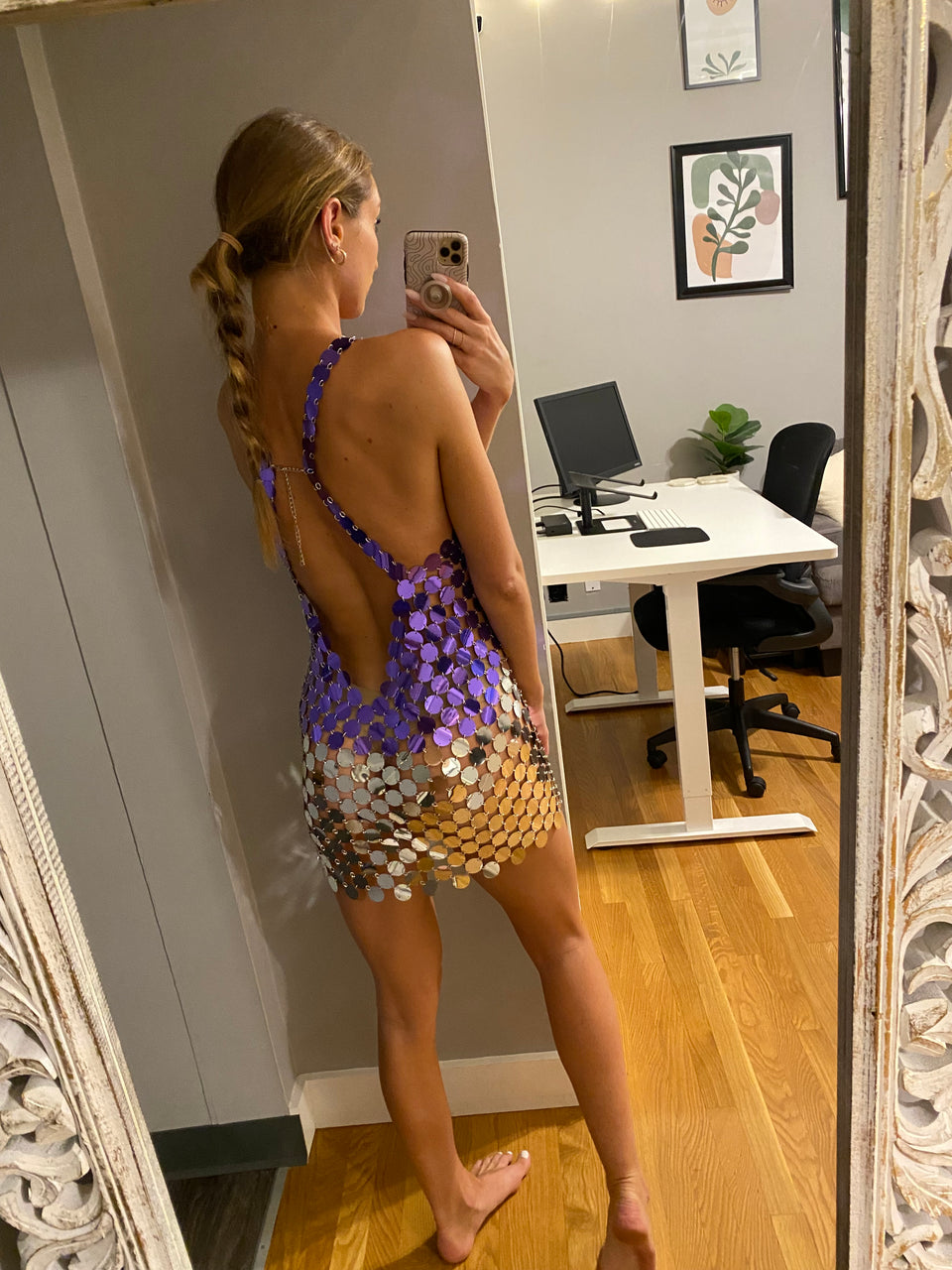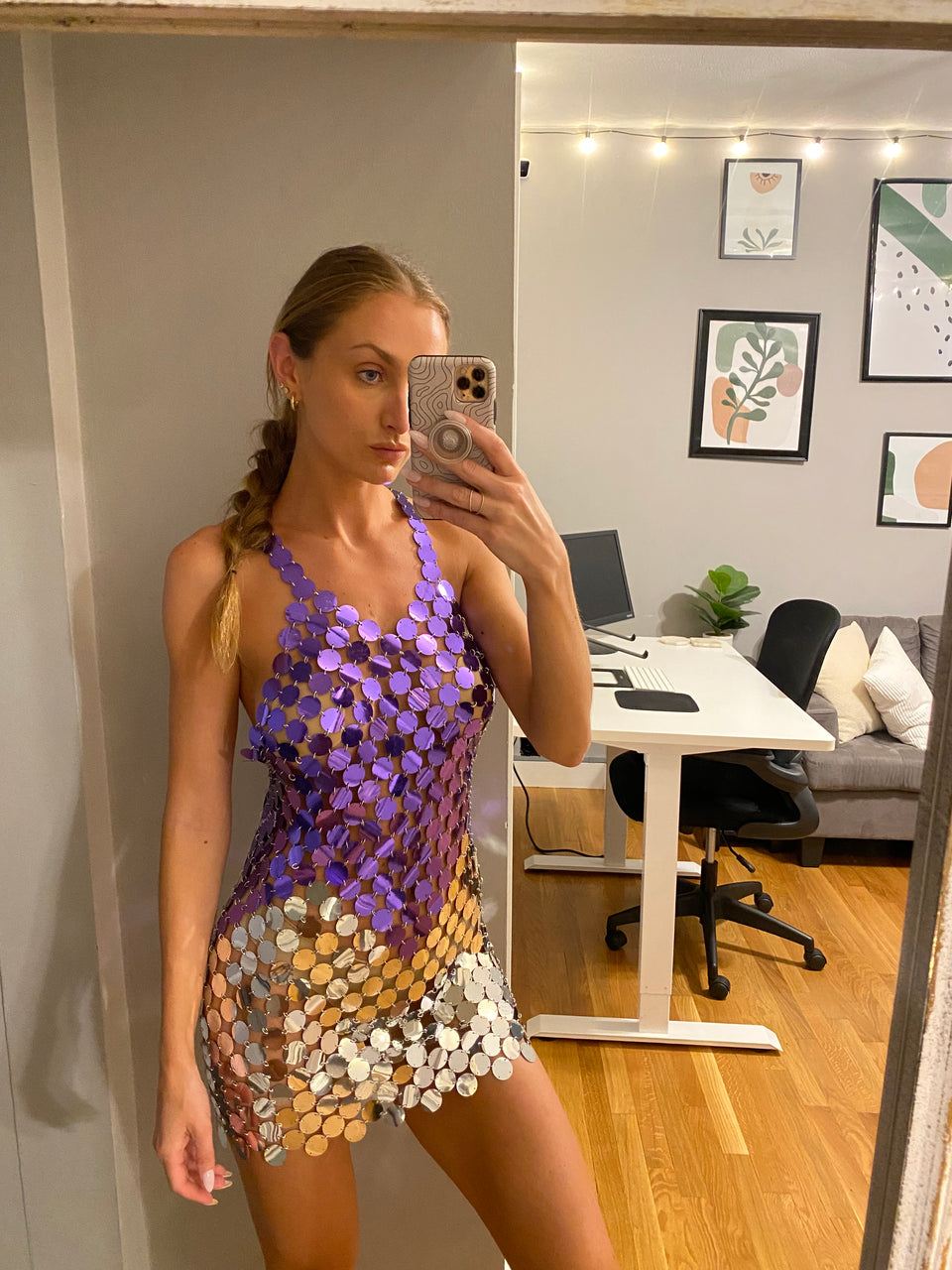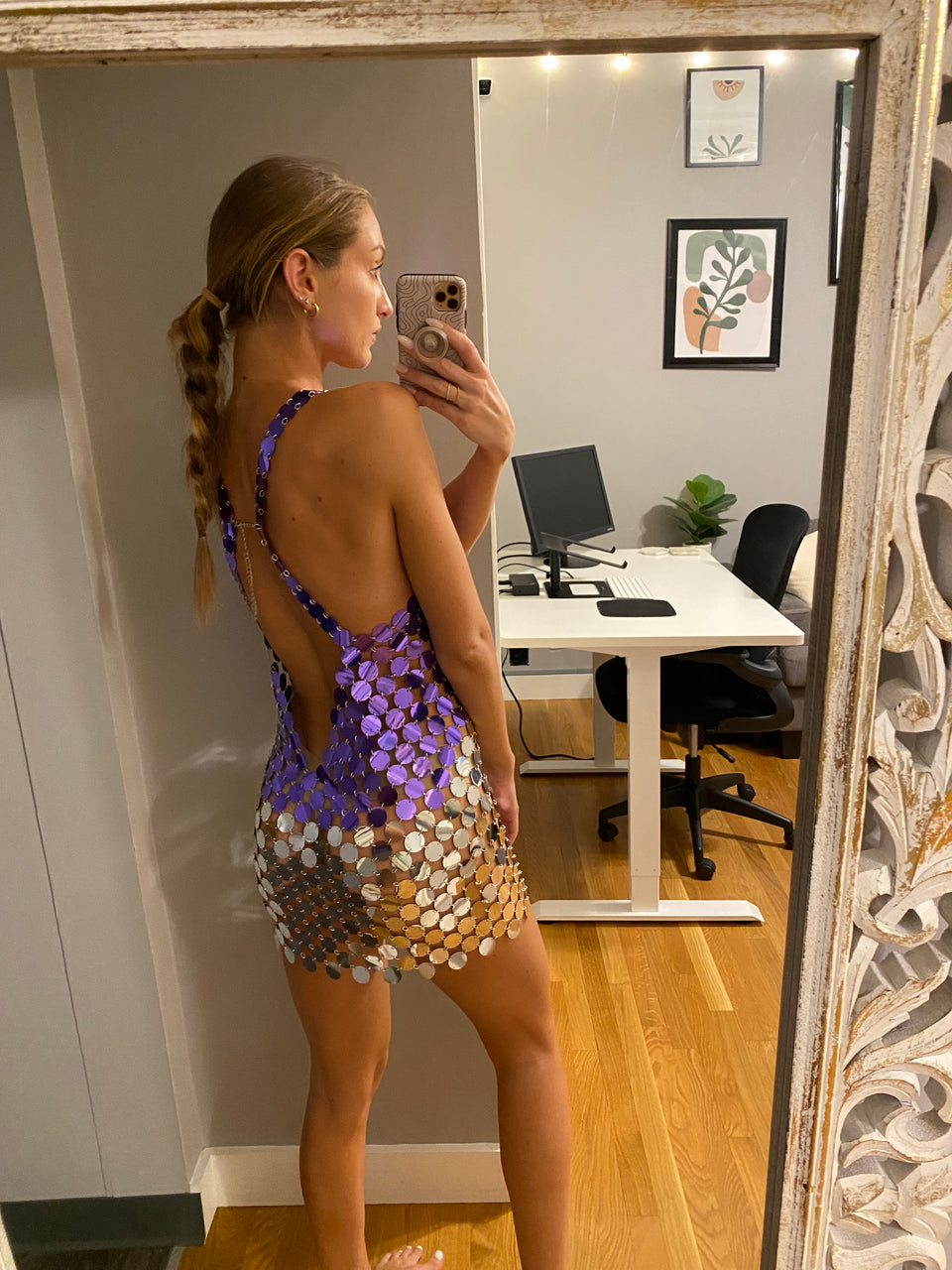 "Disco" dress
Website Product Description:
The "Disco " dress is designed to make you stand out on the dance floor or at any special event. The plastic sequins catch the light and create a mesmerizing sparkle, ensuring you're the center of attention wherever you go.

Whether you're attending a night out with friends or a themed party, the "Disco" dress by Riechleist Wear will make you feel like a true disco queen. Get ready to dance the night away and embrace the glitz and glamour of the '70s.