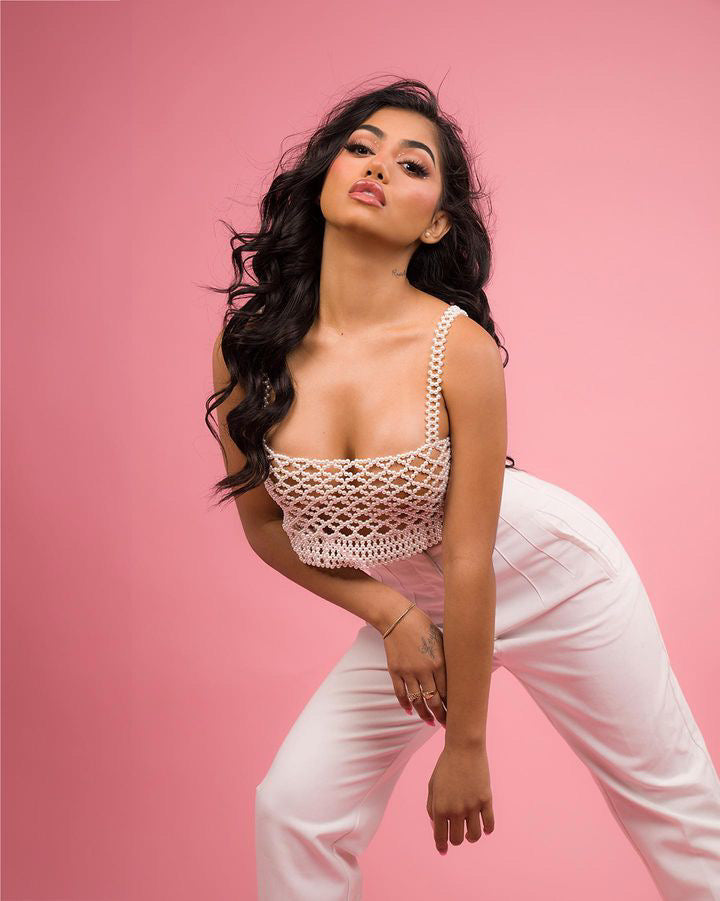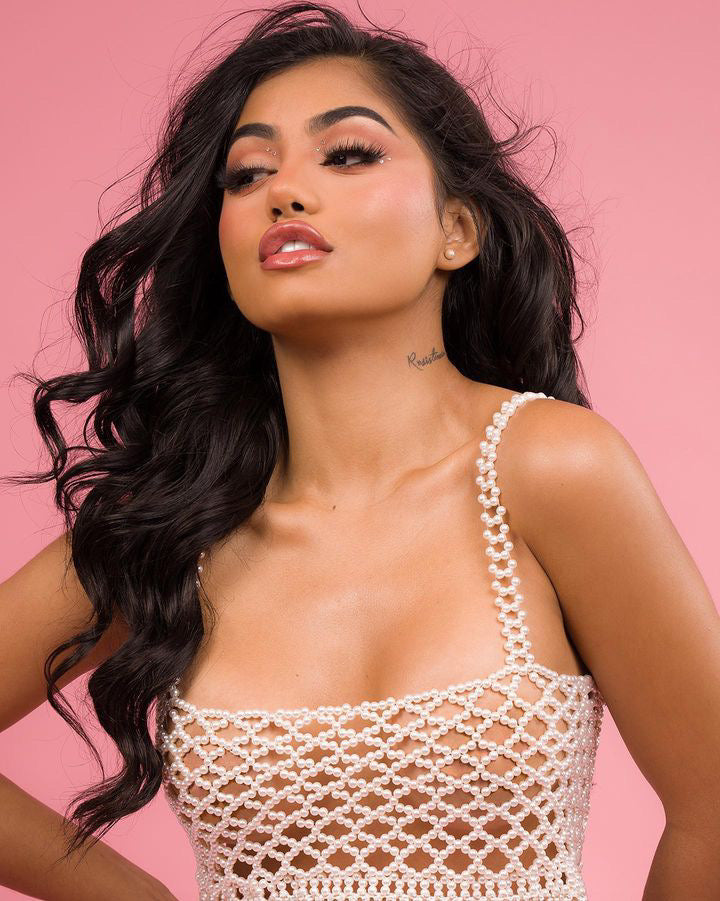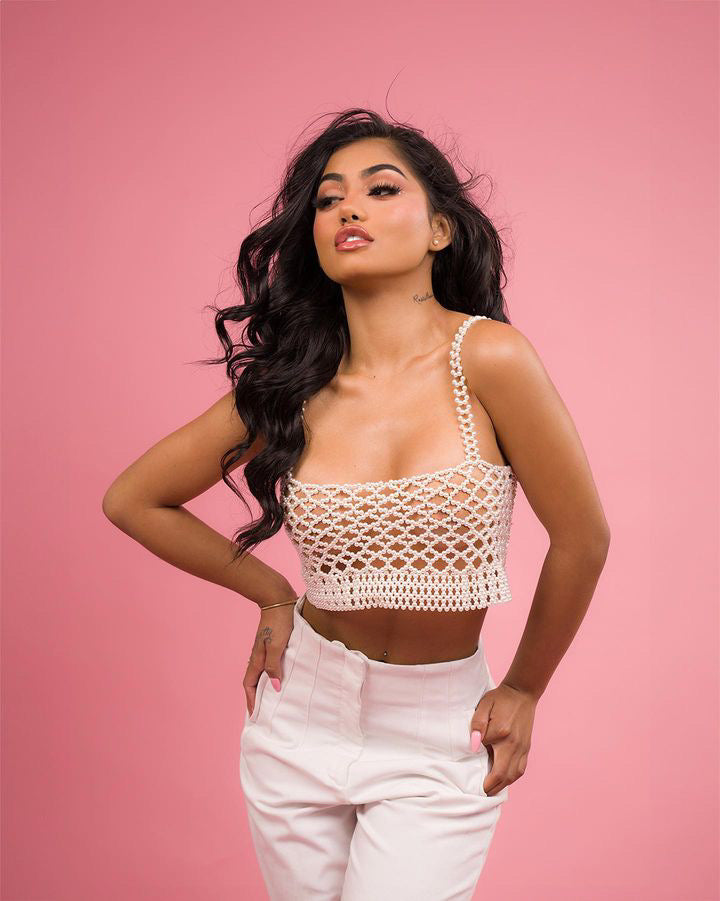 "Pearl Harbor" top
Crafted with a delicate blend of plastic and resin, this dress showcases the beauty of simplicity and sophistication.

The "Pearl Harbor" top dress is designed to make you feel like a vision of grace. The intricate combination of plastic and resin creates a pearl-like effect, adorning the dress with a subtle shimmer that captivates with every movement.

In an enchanting white color, this dress is perfect for special occasions, weddings, or formal events. The figure-flattering silhouette enhances your natural curves, while the refined design adds a touch of romance to your look.